To make a reservation for the special Yurabura flight ,
It will start one month in advance.
March 17th (Friday) ⇒ February 17th (Friday) AM 9:00 reservation start

[Operating days]
Friday, March 17th
[Reservation method ]
⑴ Click here for online reservations 
(2) Telephone reservation
Reservations are accepted at 03-5608-8869.
   (9:00-17:00) (except Mondays)
Click here for flight schedule (and reservation start date) and fees
*It may be very difficult to get through to the phone after the reservation starts, as it is expected to be crowded.
-------------------------------------------------- --------------
Unified "Edo-Tokyo Burari Tabi" and "Ichinichi Yurari Tabi",
It is a course that compactly summarizes the good points of two flights,
We are operating mainly in winter, and we have decided to operate this year as well! !
It is a course that takes a leisurely tour of the Sumida River, Arakawa River, and the Tokyo coastal area.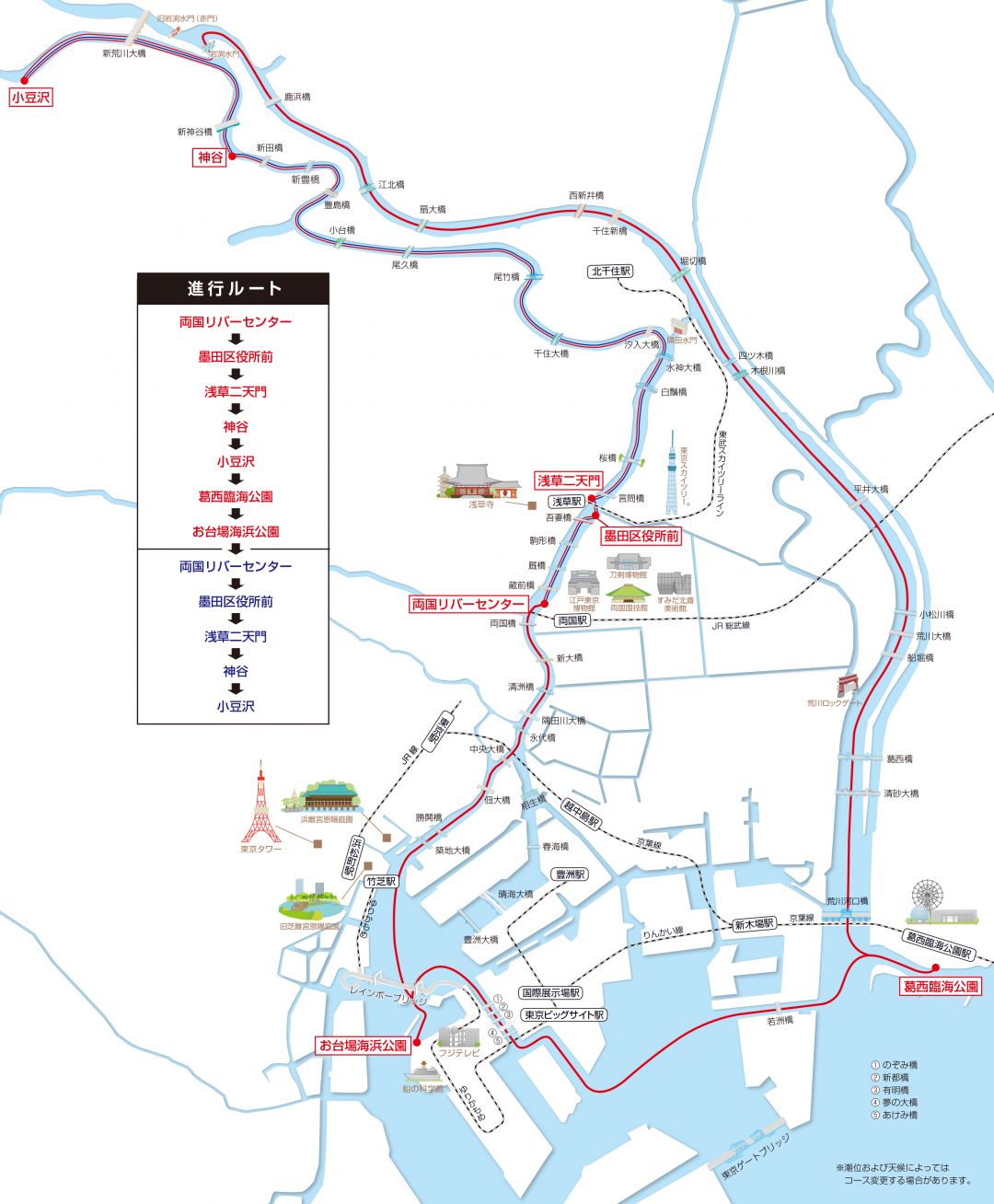 There is a possibility that the schedule will be changed or canceled due to the declaration of a state of emergency, weather, tide level, etc.

Drinking alcohol is prohibited on board.




In addition, please refrain from "conversation during meals" and "dining in silence".

If you have a fever or are unwell, please refrain from boarding.

When boarding, we will wear a mask, disinfect your hands with alcohol, and measure your temperature.

Seats are unreserved.

Pets (dogs, cats, etc.) cannot be brought in even if they are in a carry case.




*Excludes guide dogs, hearing dogs, and assistance dogs.

It is prohibited to take off the mask and talk or make a loud voice.

Smoking is prohibited on board.
Tokyo Metropolitan Park Association
Tokyo Mizube Cruising Line
TEL: 03-5608-8869
Service hours
Does not operate on Mondays (or the day after if Monday is a national holiday)